Talking Towns Event Tamworth – June 22nd 2015
Revive & Thrive: Talking Towns – Presenting Solutions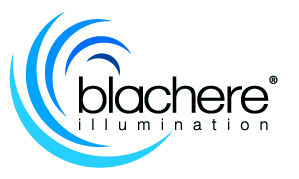 Revive & Thrive's series of Town Events takes a new turn for Tamworth when we invite the delegates to discuss how to address issues being faced in UK's towns and cities with a panel of experts in their fields.
The usual Revive & Thrive principles of sharing best practice and project ideas for communities for free remains the same, but now with added interaction and two-way share of ideas.
This new solution led discussion between delegates and specialists and experts from different disciplines will create a learning experience that will deliver outcomes for everyone to take back to their communities and apply. We look forward to seeing you there.
#talkingtownstamworth
09.30 – Registration, networking and refreshments.
10.00 – Introduction and welcome: Stacy Birt (Tourism and Town Centre Development Officer, Destination Tamworth) , Ronnie Brown (MD, Blachere Illumination) and Revive & Thrive Board Members Alison Bowcott McGrath (MD, Bo Concepts) and Jeremy Rucker (MD, City Dressing)
10.15 – Panel Discussion One – Increasing dwell time and nurturing the wider exploration of town and city centres.
Chaired by Alison Bowcott McGrath
Panellists include –
Guy Chatburn (Rewarding Visits)

Stacy Birt (Destionation Tamworth)

Ronnie Brown (Blachere Illumination)

Jonathan Docksey (Design JD)

Helen Goodwin (Made You Look)

Jeremy Rucker (City Dressing)

Frances O'Neill (Global Treasure Apps)

Mark Brodermann (AppMaestro)
10.55 – Refreshments
11.10 – Matthew Powell, Revive & Thrive Ltd. How everyone can be involved and how it could change the town centre arena forever.
11.20 – Panel Discussion Two – Commercialisation of the High Street and using Technology to power Business Improvement Districts and Town Teams.
Chaired by Jeremy Rucker
Panellists include –
Sailesh Chauhan (StreetCloud)

Sven Latham (Noggin)

Colin Munro (miconex)

Alison Bowcott-McGrath

Jonathan Docksey

Matthew Powell (Revive & Thrive)

Ronnie Brown

Chris Gregory

(Andover Town Centre Manager)
12.05 – Ronnie Brown, Managing Director, Blachere Illumination: Christmas Lights are Free plus update on £10,000 Revive and Thrive Christmas Lights competition sponsored by Blachere Illumination.
12.30 – TBC of Destination Tamworth: Walking tour of Tamworth Town Centre
13.00 – Free buffet lunch, kindly provided by Blachere Illumination
13.30 – Presentation about business engagement, based on the successes being enjoyed in Tamworth.
13.45 – Panel Discussion Three – Engaging with local businesses for their own good and the good of the wider town or city
Chaired by Alison Bowcott McGrath
Panellists include –
Helen Goodwin

Stacy Birt

Mark Brodermann

Matthew Powell

Colin Munro

Sven Latham
14.30 – Refreshments
14.50 – Panel Discussion Four – Looking beyond technology to collaboration and their ability to increase commercial opportunities in a town or city
Chaired by Matthew Powell
Panellists include –
Frances O'Neill

Ronnie Brown

Jeremy Rucker

Alison Bowcott McGrath

Chris Gregory

Sailesh Chauhan


Stacy Birt

Guy Chatburn
15.30 – Summing up and what we have learnt. Stacy Birt, Jeremy Rucker, Ronnie Brown and Matthew Powell
16.00 – Close