The next in our popular series of Talking Towns Events takes us to Chester for an afternoon and evening event on the 20th followed by the full day Talking Towns on the 21st.
Rita Waters CEO CH1 Chester BID and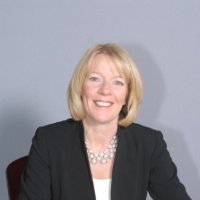 her team will be sharing their experience and knowledge of how to run and be part of a successful Business Improvement District.
Day one will be an interactive day of exploring Chester and networking which will include a choice of four activities –
These will be followed with an invite to the evening Chester Retailer Customer Service awards.  Full details on agenda below.
Day two will be our usual successful Talking Towns format.  Featured talks include – 
Institute of Place Management Director Simon Quin

,

 
National Association of British Market Authorities (NABMA)  
British Independent Retailers Association (bira) – Julie Conway
Alison Bowcott McGrath from Bo-Concepts

  
You will also hear the latest news and updates from Revive & Thrive including the latest projects underway around the UK as delivered by the Business Group. 
Topics include 'What retailers and business owners are looking for from a BID', and 'How markets and events can bring business to a town' and of course there will be much networking time for you to continue Talking Towns.
Inclusive buffet lunch comes courtesy of Bo-Concepts.  See below for recommended hotels.

Recommended hotels –
The MacDonald New Blossoms Hotel, St John Streethttp://www.macdonaldhotels.co.uk/our-hotels/macdonald-new-blossoms-hotel/
The Commercial Hotel, St Peter's Churchyard (off Northgate Street) http://www.thecommercialhotelchester.co.uk/ this is a smaller independent hotel.
The Holiday Inn at Chester Racecourse https://www.ihg.com/holidayinnexpress/hotels/gb/en/chester/chetr/hoteldetail  
The Queens Hotel near the Train Station https://www.bestwestern.co.uk/hotels/best-western-premier-queen-hotel-83825